Mara Moustafine is an award-winning author and researcher, whose career has encompassed diverse roles with an international focus. She has worked as a diplomat and intelligence analyst for the Australian government, a foreign affairs journalist, a business executive in Asia, national director of a global human rights organisation and a tribunal member.
Born in Harbin, China into a family with Jewish, Russian and Tatar roots, Mara grew up in Sydney, Australia where she emigrated with her family in 1959. Bilingual in Russian and English, she majored in government and literature, graduating with a BA Hons from the University of Sydney and later a MA in International Relations from the Australian National University.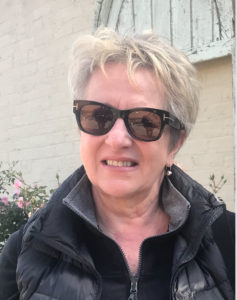 Her first book, Secrets and Spies:  The Harbin Files was published by Random House Australia in 2002. It tells the story of her family's life over 50 turbulent years in China and her quest to uncover the fate of relatives who returned to the Soviet Union in the 1930s and were caught in Stalin's purges. Secrets and Spies was awarded a NSW Premier's Literary Award in 2003 and shortlisted in 2004 for the Kiriyama Prize and Australia's National Biography Award.
The second updated Chinese edition of the book, translated by Li Yao –

Harbin Dang'an – was published in April 2018 by the San Lian Bookstore Publishing Company in Beijing.
Mara's research interests include cultural diversity, the history of the Russian and Jewish communities in China and Russians in Australia. She is an Adjunct Associate Professor in the School of Humanities and Languages at the University of New South Wales, a Partner Investigator on an Australian Research Council Discovery project on Russian migrants in Cold War Australia, led by Associate Professor Ruth Balint. She is also Guest Professor at the Harbin Institute of Technology.  Previously, she was Senior Research Associate on the Making Multicultural Australia educational website project.
Mara works as a Member of the Administrative Appeals Tribunal. She lives in Sydney with her husband Andrew Jakubowicz and poodle Maxi.