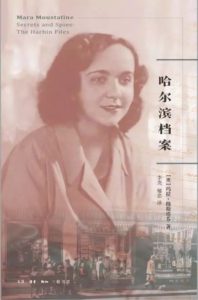 Mara Moustafine is author of the award-winning book

Secrets and Spies: The Harbin Files.

A work of literary non-fiction, it tells the story of her quest to uncover the fate of relatives during Stalin's purges in the Soviet Union and her family's life over fifty turbulent years in China, where she herself was born.
NEWS!
The updated second edition of

Harbin Dang'an (The Harbin Files), translated by Li Yao was published by Beijing publisher San Lian Bookstore Publishing Company in April 2018.
This version contains two new chapters. READ THEM IN ENGLISH here NOW: Found in Translation and The Ties that Bind.
You can order the Chinese edition of the  book online here.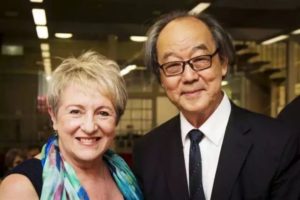 Mara Moustafine and her Chinese translator Professor Li Yiao
SEE the Harbin TV report 6 May 2018
.
The first Chinese edition,

Harbin Dang'an (The Harbin Files), translated by Li Yao, was published in 2008.  Over 400 people attended the launch at the Zhongyang Book Store in Harbin on 22 March 2009 during Mara's month long visit to Hong Kong and China to participate in international literary festivals.
DOWNLOAD Mara's podcast at the 2009 Shanghai International Literary Festival introduced by then Shanghai based writer Tess Johnston.
READ Mara's Keynote Address to the First International Conference of Former Foreign Residents of Harbin, on 26 June 2017 here:  From Cosmopolitan Harbin to Multicultural Australia: My Harbin Journey.
BUY ONLINE
Secrets and Spies: The Harbin Files
Penguin  (ebook and paperback)
Booktopia